Adding IBeacon To Your Mobile Strategy – How Effective Will That Be?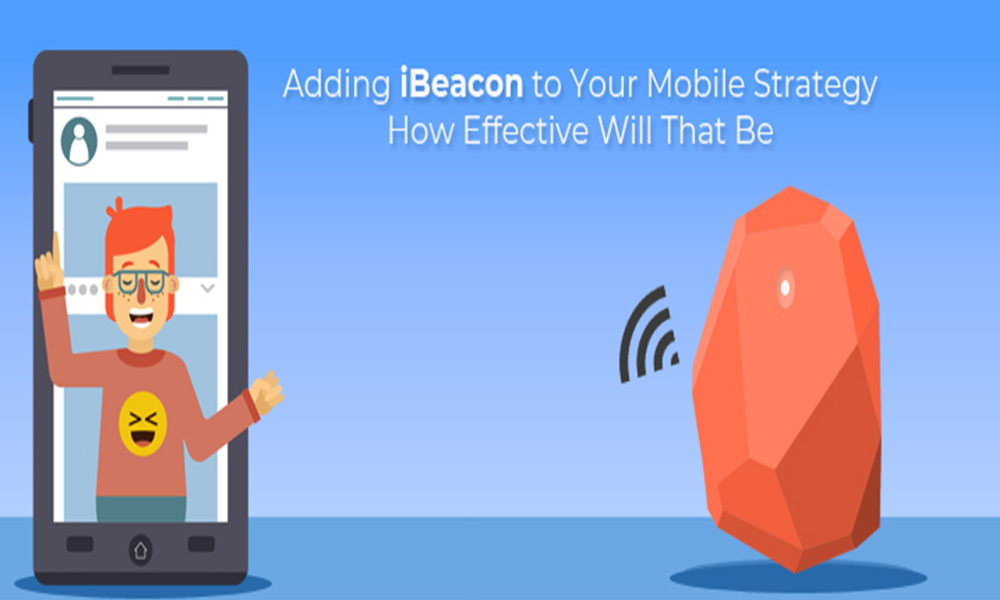 Since it was introduced six years back, iBeacon technology has turned out to be a huge success globally. The iBeacon technology has been used in the retail industry and marketing sector which includes a mall and retail stores. It has also been stated that iBeacon will help to bridge the gap between online and offline stores. In the next five years, according to various reports, around 2.5 billion retailers will put their investments on beacons.
In 2016, beacon technologies contributed to a staggering amount of 44 billion in retail sales. So you understand that iBeacon has a much more significant role to play in the coming years. iBeacon app development teams are planning to develop it further to keep up with the increasing demand. In this article, we will take about iBeacon, and it impacts on mobile strategy. But first, take a quick overview of what iBeacon is so that you can get an idea about it.
iBeacon is Apple's technological innovation which was built with the primary aim to drive more sales in business. With the help of this technology, the beacon detects the presence of any Android or iOS device app nearby. Once it tracks the invention, it will send and receive signals from the broadcaster.
iBeacon is based on the latest Bluetooth Low Energy (BLE) Wireless Technology. There are two critical elements to this technology – a broadcaster (Bluetooth based iBeacon device) and a receiver (iOS or Android device).
iBeacon app development company around the world are providing retailers with this fantastic technology. Retailers broadcast push notification to the devices as soon as they come in proximity to the company's beacon. Now that you are aware of what iBeacon is, we will discuss about benefits of adding iBeacon to your mobile strategy.
WHY ADD IBEACON TO MOBILE STRATEGY?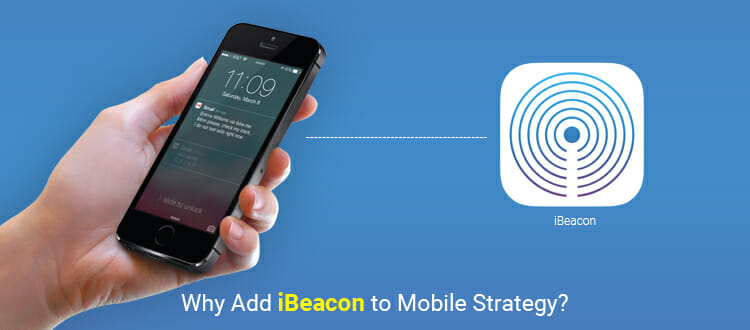 iBeacon technology as you can see has been useful in driving huge sales for retailers. If you want your business to grow, then iBeacon might surely help you out. App Development Companies around the world provides with a wide range of services related to it. If you are wondering what the benefits will be, have a look at these.
When you are trying to implement location-based marketing via mobile, it is essential to communicate with customers. With the help of the push notification and alerts, customers can quickly get to know about your store. You can broadcast an announcement regarding a sale or discount that will attract the customers towards your store. However, you take care that your beacon does not overwhelm the customer with too many notifications. This can lead to a bad impression, and the customer might uninstall your app as well.
2. DISPLAY YOUR PRODUCTS EFFECTIVELY
To attract and retain more customers it is essential that you display your products and services appropriately. iBeacon app development company allows you to create videos or infographics to display. You can quickly show a small video demonstrating your video to the customers. iBeacon technology helps you to use new and modern ways of promotions rather than only using an image or a piece of text. Very people read printed hand-held banners or pamphlets. But a notification on their mobile device will surely catch their attention more significantly.
3. MUCH MORE BUDGET FRIENDLY
With the help of proper ibeacon app development services, you can promote your business with an effective cost. It is very easy to set up these gadgets. You can set them anywhere you want to. At the expense of $100, you can get 3-4 iBeacon gadgets. So instead of spending money on printing and distributing banners to the people, iBeacon is the modern solution for the contemporary world. With everyone around you carrying a mobile device, you can very quickly reach so many people.
4. MORE PERSONALIZED NOTIFICATIONS
With the help of iBeacon technology, you will be able to send the people personalized notifications. With the help of the data collected from the mobile app development company, you can track the previous purchase history and other information. So you can send them discounts and offers based on the items they are generally interested in buying. That is the reason why iBeacon technology is more effective in attracting more customers to retail stores.
5. PROVIDES MAPPING FACILITIES
iBeacon technology can help people to enjoy mapping facilities. When a person a huge retail store, it may surely happen that the customer couldn't find the item he was looking for. So by using the iBeacon, they can head over to the section where they found their favorite item to buy.
6. SIMPLE TRACKING SYSTEM
When you add iBeacon to your mobile strategy, you will be able to get insights and information about the beacons right to your mobile device. You can check the stats of a particular beacon or diagnose a problem which one of the gadgets might have faced. You can also replace or modify the broadcast message from your phone. So you get to control everything from your mobile phone very quickly. You can access all these features remotely from anywhere you are.
So here are the different reasons why you should add iBeacon to your mobile strategy. Nowadays, smartphones are available everywhere, and people regularly visit shopping malls or retail stores.
Therefore, why should you miss the excellent opportunity to promote your products? You can benefit hugely if you can use this customer base and let them know about various events at your store.