Hire Mean Stack Developers
Our services assure increased revenue and offer an amazing end user experience. We start each project with everything from market research to establishing goals that leads to a developed strategy.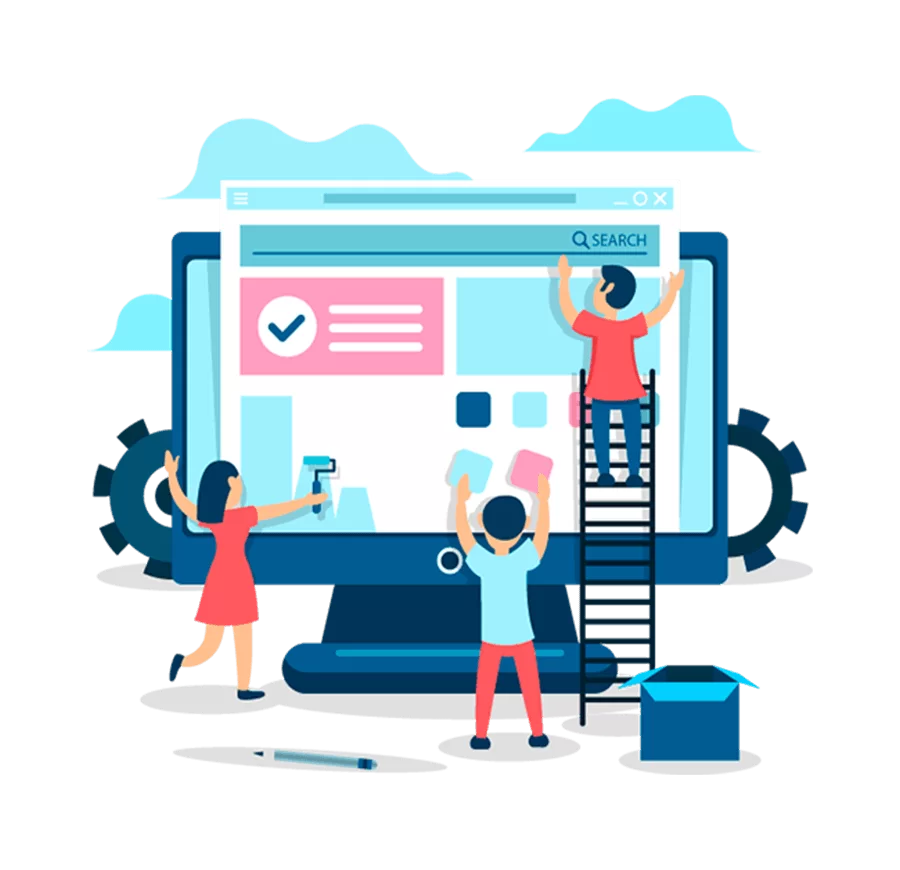 At Vibhuti Technologies we esteem our customers' prerequisites and put every one of our endeavors to reach up to their desires. Contract devoted Mean Stack engineer from us and you and your endeavor will be light a long time ahead in your field. Need to converse with a MEAN Stack Development Expert? Get in touch with Us to get a statement!
MEAN Stack API and Web Development
Conveying adaptable and secure APIs and web applications through MEAN Stack specialists.
MEAN Stack API and Web Development
Creating instinctive and responsive dashboards for your eCommerce applications/site pages.
Movements and Porting to MEAN Stack
Utilizing broad involvement in porting different business stages and applications to MEAN stack.
Mean Stack Application Development
Creating strong and high-improved portable application arrangement, relating to the business needs.
MEAN Stack Development for Enterprise
Filling your business' development with top notch Enterprise MEAN Stack improvement arrangements.
MEAN Stack CMS Development
Utilizing our immense experience as a MEAN stack innovations to create CMS for your business.
If you are looking to implement Mean Stack Development solutions in your industry, contact us today to learn how our experts can help you.

Schedule an
Introductory call
Contact one of our experienced team members who will assist you in identifying your objectives and technical needs.

We shortlist the
Most relevant talent
Once you provide us with your requirements, we will promptly shortlist the initial batch of candidates within 48 hours.

Conduct the
Interview
Interview our pre-vetted talent and choose that best aligns with your business needs.

Onboarding &
Support
We establish the right frame works and set clear expectations for both parties involved. Additionally, our team handles the HR, IT, and administrative support for the talent, ensuring smooth operations.
Hiring Solutions
Made For You
Select a date and time for one of our expert to call you back.
We Are An Expert
In What We Do
Hire Mean Stack Developers from
Monthly, Part Time & Full Time
Time to Get Right Developers
Extremely Low (98% success)
Agile Development Methodology
Structured Training Programs
In House
Freelancer
Time to Get Right Developers
4-12 weeks
Time to Start a Project
2-10 weeks
Pricing (weekly average)
2.5 X
Project Manager
Extra Cost
Quality Assurance Check
Extra Cost
Agile Development Methodology
May Be
Impact Due to Turnover
High
Structured Training Programs
Some
Assured Work Rigor
40 hrs/week
Hiring Model
Monthly, Part Time & Full Time
Time to Get Right Developers
1 day - 2 weeks
Time to Start a Project
1 day - 2 weeks
Pricing (weekly average)
1.5 X
Project Failure Risk
Extremely Low (98% success)
Project Manager
Minimal Cost
Quality Assurance Check
Assured
Query Support
24 Hours Assurance
Agile Development Methodology
Yes
Impact Due to Turnover
None
Structured Training Programs
Yes
Assured Work Rigor
45 hrs/week
Hiring Model
Weekly, Hourly
Time to Get Right Developers
1-12 weeks
Time to Start a Project
1-10 weeks
Pricing (weekly average)
1 X
Project Failure Risk
Very High
Quality Assurance Check
No
Agile Development Methodology
No
Impact Due to Turnover
High
Structured Training Programs
No
Assured Work Rigor
Not sure