Our .NET Developers give custom coding administrations to fabricate responsive, versatile web programming on the Windows ASP.NET stage.
LET'S BUILD
SOMETHING GREAT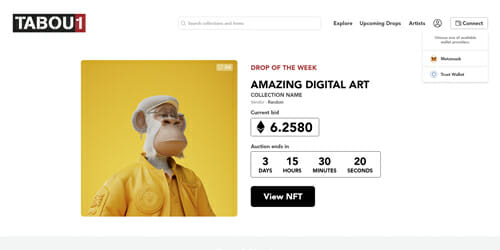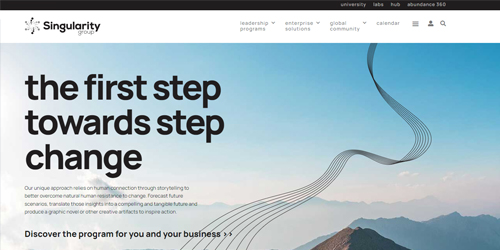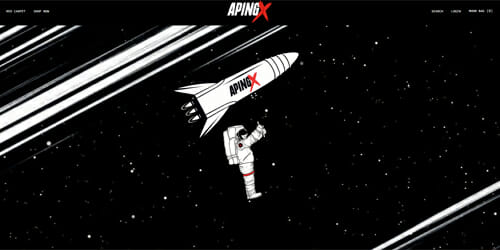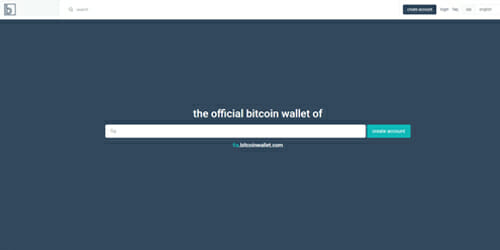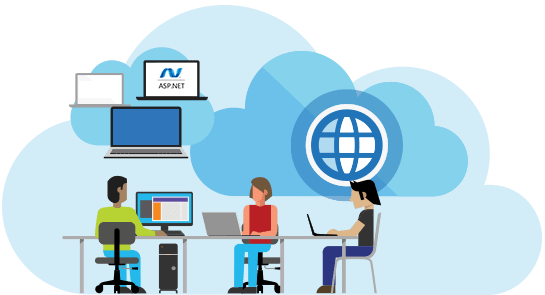 At Vibhuti Technologies, we take pride in being a leading provider of .NET development services. With our team of experienced professionals and a proven track record of successful projects, we are dedicated to delivering high-quality and reliable solutions tailored to meet your specific needs. Here are some reasons why you should choose us for your .NET development requirements:
We have a highly skilled team of blockchain developers who possess extensive knowledge and expertise in developing smart contracts.
Custom NFT Marketplace Design Services
We understand that a visually appealing and user-friendly design is crucial for the success of an NFT marketplace. Our talented designers specialize in creating captivating and intuitive user interfaces that enhance the overall user experience.
Security is a top priority when it comes to smart contract development. Our team follows industry best practices and coding standards to ensure the highest level of security in your smart contracts.
Efficiency and Scalability
We aim to create smart contracts that enhance the efficiency of your business processes. By automating tasks, streamlining operations, and removing intermediaries, smart contracts can help you save time and costs.
We have a highly skilled team of .NET developers who possess extensive expertise in working with the Microsoft .NET framework. Our developers stay updated with the latest trends and technologies in the .
At Vibhuti Technologies, we understand that each business has unique requirements. We take the time to understand your specific challenges, and then tailor our .NET development services to provide customized solutions that align with your business objectives.
Comprehensive Service Offering
We offer a wide range of .NET development services to cater to diverse business needs. Whether you require web application development, enterprise software development, or integration services, our team has the expertise to handle projects of any complexity.
We are committed to delivering solutions of the highest quality. Our rigorous quality assurance processes ensure that our .NET applications are robust, scalable, and secure.
We understand the importance of meeting project deadlines. With our efficient project management practices, we ensure that your .NET development projects are completed within the agreed timeframe.
At Vibhuti Technologies, we prioritize client satisfaction. We believe in establishing long-term partnerships with our clients by providing exceptional service and continuous support.
We understand that budget is an important consideration for businesses. Our .NET development services are designed to provide you with cost-effective solutions without compromising on quality.
If you are looking to implement .Net Development Services in your industry, contact us today to learn how our experts can help you.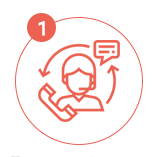 Contact Us
Fill out the contact form protected by NDA, book a calendar to schedule a Meeting with us.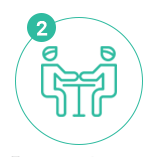 Get a Consultation
Get on a call with our team to know the feasibility of your project idea or statement of work ( SOW )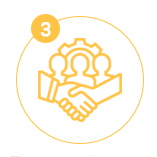 Get a Cost Estimate
Based on the project requirements or SOW, we share a project proposal with budget and timeline estimates.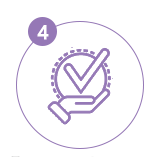 Project Kickoff
Once the project is signed, our creative designers team share a mockup in Adobe XD/ Figma from design prospective for your approval.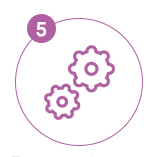 Development
As per approved mockup , development get started with CI/CD practices using agile methologies with tracking over project management tools.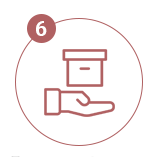 Delivery
We use three environments dev ( local develoment ) , stag ( QA testing ) and live ( Public use ) . Tested deliveries from stag instances are published to live website urls as per shared ETA.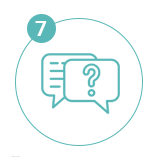 Support
We provide six months free support to meet market needs and challenges.