The UX Industry: Redefining User-Centered Experiences in the Digital Age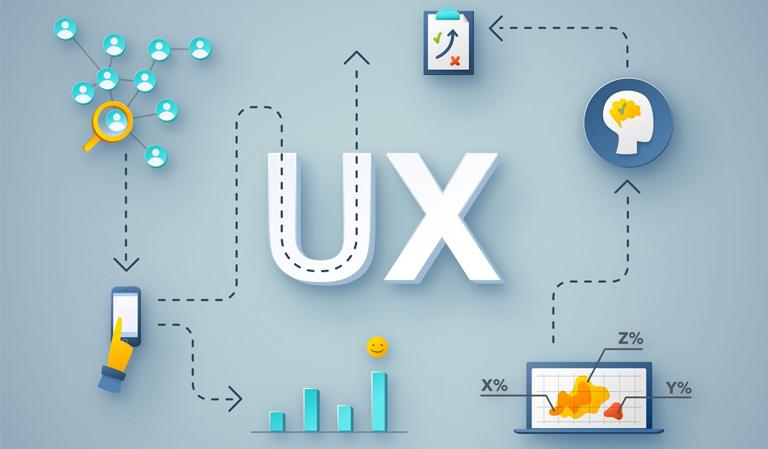 User Experience (UX) design has become a driving force behind the success of digital products and services. In a fast-paced, technology-driven world, businesses are realizing the importance of putting users at the center of their design processes. In this article, we will explore the ever-evolving UX industry, the latest trends, and how it is reshaping the way we interact with technology and the digital world.
Focus on Human-Centered Design
The UX industry places a strong emphasis on human-centered design, which involves understanding the needs, behaviors, and preferences of users. UX designers conduct extensive research, interviews, and usability testing to empathize with users, ensuring that the end product addresses real user pain points and delivers a delightful experience.
Mobile-First and Responsive Design
With the widespread use of mobile devices, the UX industry is embracing mobile-first and responsive design principles. UX designers prioritize creating seamless experiences across various screen sizes and devices. Mobile-first design ensures that digital products are optimized for smaller screens, providing intuitive navigation and efficient interactions on smartphones and tablets.
Inclusive Design for Accessibility
Inclusivity and accessibility are critical considerations in the UX industry. Designers strive to create products that are usable by individuals of all abilities, including those with disabilities. Inclusive design principles involve providing alternatives for users who may face challenges in interacting with standard interfaces, thereby ensuring a more equitable user experience.
Voice User Interfaces (VUI) and Conversational UX
The rise of voice assistants and smart speakers has led to a focus on Voice User Interfaces (VUI) and conversational UX. UX designers must consider how users interact and engage with technology through voice commands and natural language. Conversational interfaces require careful attention to context, intent recognition, and ensuring seamless user interactions.
Data-Driven Decision Making
The UX industry leverages data analytics and user feedback to drive design decisions. UX designers use tools like A/B testing and heatmaps to analyze user behavior and preferences, enabling them to optimize user flows and interfaces. Data-driven decision making ensures continuous improvement of digital products and fosters a user-centric culture within organizations.