The Evolution of E-commerce: Technology Transforming Online Shopping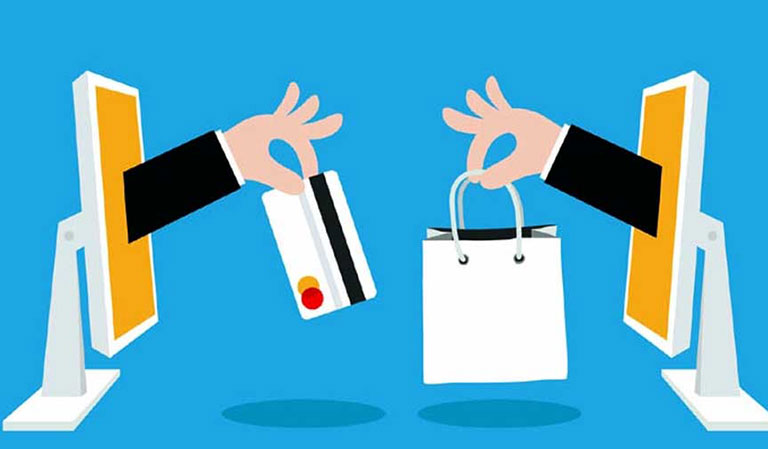 E-commerce has revolutionized the way we shop, offering convenience, choice, and accessibility to consumers worldwide. As technology continues to advance, the e-commerce landscape is constantly evolving. In this article, we will explore the cutting-edge technologies that are transforming the online shopping experience and shaping the future of e-commerce.
Artificial Intelligence (AI) and Personalization
Artificial Intelligence is revolutionizing the way e-commerce platforms understand and engage with customers. AI-powered algorithms analyze vast amounts of customer data, including browsing behavior, purchase history, and preferences, to deliver personalized shopping experiences. AI chatbots provide instant customer support, while AI-based recommendation systems offer personalized product suggestions, enhancing customer satisfaction and driving sales.
Augmented Reality (AR) and Virtual Reality (VR)
Augmented Reality and Virtual Reality technologies are redefining how consumers experience online shopping. AR allows customers to visualize products in their real-world environment, enabling virtual try-ons for clothing, furniture placement, and more. VR creates immersive shopping experiences, allowing customers to virtually explore stores and interact with products. These technologies bridge the gap between physical and digital shopping, enhancing customer engagement and reducing purchase hesitation.
Mobile Commerce and Wallets
With the widespread adoption of smartphones, mobile commerce (m-commerce) has gained significant traction. Mobile-optimized websites and apps provide seamless shopping experiences on mobile devices. Additionally, mobile wallets and payment solutions offer quick and secure transactions, eliminating the need for physical cards. As mobile usage continues to rise, m-commerce and mobile payment technologies are shaping the future of online shopping.
Voice Commerce and Smart Assistants
Voice commerce is on the rise with the increasing popularity of smart speakers and virtual assistants. Users can make purchases by simply using voice commands, adding items to their shopping carts, and completing transactions. Smart assistants like Amazon's Alexa and Google Assistant provide personalized product recommendations and offer a frictionless shopping experience. As voice recognition technology advances, voice commerce is expected to become more prevalent in e-commerce.
Technological advancements are revolutionizing the e-commerce supply chain. Automation and robotics streamline warehouse operations, improving order fulfillment and reducing delivery times. Delivery drones and autonomous vehicles are being tested for faster and more efficient last-mile deliveries. Blockchain technology ensures transparency and traceability in the supply chain, enhancing trust and reducing fraud. These innovations optimize the e-commerce supply chain, enabling faster delivery and improved customer satisfaction.