The Ethical Implications of Artificial Intelligence: Ensuring Responsible AI Development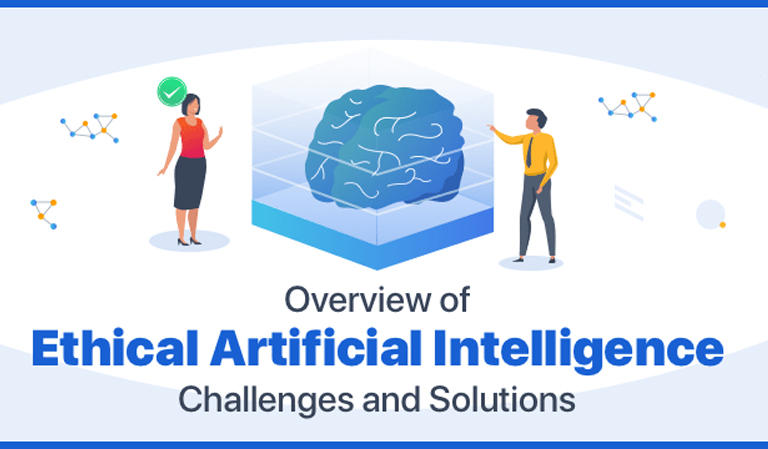 Artificial Intelligence (AI) has emerged as one of the most transformative and powerful technologies of our time. As AI becomes increasingly pervasive in various aspects of our lives, it brings forth a critical discussion on the ethical implications surrounding its development and deployment. In this article, we will explore the ethical challenges posed by AI and the measures needed to ensure responsible AI practices.
AI systems are only as unbiased as the data they are trained on. If training data reflects societal biases, AI models can perpetuate and amplify these biases, leading to unfair outcomes. Bias in AI can result in discriminatory decisions, affecting areas such as hiring, lending, and law enforcement. To address this, AI developers must strive to create diverse and representative datasets and implement fairness-aware algorithms that mitigate biases.
Transparency and Explainability
The "black box" nature of some AI algorithms poses a significant ethical concern. Many AI systems lack transparency, making it difficult to understand the decision-making process. This lack of explainability raises issues of accountability, trust, and potential misuse. To build trust in AI, researchers and developers must focus on creating explainable AI models that provide clear reasoning for their decisions and actions.
Privacy and Data Protection
AI relies heavily on vast amounts of data, raising concerns about privacy and data protection. The collection, storage, and use of personal data by AI systems require strict adherence to privacy regulations and ethical principles. Organizations must prioritize data anonymization, minimize data collection to what is necessary, and ensure robust data security measures to safeguard sensitive information.
Autonomy and Human Oversight
As AI systems become more sophisticated, concerns arise about the potential for autonomous decision-making without human intervention. Ensuring human oversight and control over AI systems is crucial to prevent unintended consequences and to hold individuals accountable for AI-driven actions. Striking the right balance between autonomy and human oversight is essential to maintain ethical standards.
Impact on Jobs and Society
The widespread adoption of AI has sparked debates about its impact on jobs and society. While AI can streamline processes and boost productivity, it may also lead to job displacement in certain industries. Ethical considerations require organizations to prioritize workforce development and reskilling efforts to help employees transition to new roles in the AI-driven economy.