The Crypto Blockchain Revolution: Transforming Finance and Beyond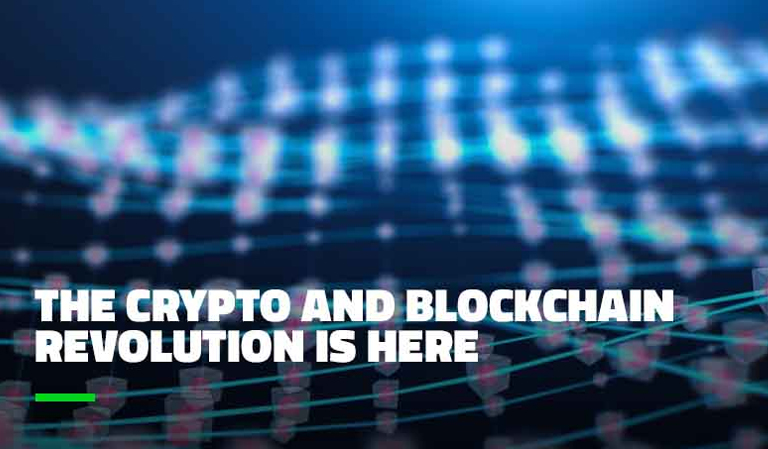 Cryptocurrencies and blockchain technology have emerged as game-changers in the world of finance and beyond. Since the advent of Bitcoin in 2009, cryptocurrencies have gained immense popularity, and blockchain, the underlying technology, has found applications in various industries. In this article, we will explore how the crypto blockchain revolution is transforming finance and opening new possibilities for innovation.
Decentralization and Financial Inclusion
Blockchain's hallmark feature is its decentralized nature, eliminating the need for intermediaries like banks for financial transactions. This decentralization allows for peer-to-peer transactions, reducing transaction costs and promoting financial inclusion for the unbanked and underbanked populations globally. Cryptocurrencies provide individuals with more control over their financial assets and foster greater financial autonomy.
Secure and Transparent Transactions
Blockchain's inherent design ensures security and transparency in transactions. Each transaction is recorded on a distributed ledger, accessible to all network participants. This transparency reduces the risk of fraud and provides an immutable record of transactions. Additionally, cryptographic algorithms used in blockchain make it extremely difficult for malicious actors to alter or manipulate the data.
Smart Contracts and Automation
Smart contracts are self-executing contracts with predefined conditions written into the code. They automatically execute actions when certain conditions are met. These contracts streamline and automate complex processes, reducing the need for intermediaries and associated costs. Smart contracts have applications beyond finance, extending to areas like supply chain management, real estate, and healthcare.
Blockchain allows the creation of digital tokens that represent real-world assets. This process, known as tokenization, opens up new avenues for fractional ownership and investment. Tokenization enables individuals to invest in assets like real estate, art, or even commodities with fractional ownership, reducing barriers to entry and democratizing investment opportunities.
Innovation and Beyond Finance
Beyond finance, blockchain is making significant strides in various sectors. Supply chain management is benefitting from blockchain's ability to enhance transparency and traceability, ensuring ethical sourcing and reducing counterfeit products. Blockchain is also transforming the healthcare industry by securely storing patient records, enabling interoperability, and improving data privacy.