From IoT To IoE
What you learn from immersing yourself in the
Internet of Things
is that its pioneers don't sit still for very long. There isn't much resting on one's laurels. Let's imagine, for a moment, that everything is connected. Or should I say – every thing. Where do the designers, dreamers and programmers of the IoT go from there?
We've covered what happens when we're all connected
here
, so let's take that one step further. When our Things all communicate and we optimise the supply chain as far as it can possibly go, the next step is for everything else to talk to each other. You may assume that IoE stands for Internet of Everything, but more accurately it could stand for Internet of Ecosystems. Each silo of IoT innovation is its own ecosystem, and from
Smart Cities to Enterprise to IIoT
, the next step is for
interoperability
of ecosystems.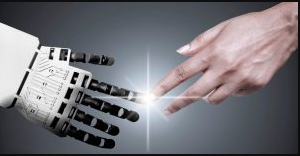 Making sure that you don't need to step into an environment where your devices start working a certain way, the IoE is one big enmeshed fabric of connectivity. Cisco are already working it; with an IoT strategy that doesn't look at verticals, silos or distinct industries, taking the holistic view of IoT could well pay off in a few years.
Automotive
will of course play a key role in connecting Enterprise, Wearables and the Smart Home. It is, after all, how most of us travel. And to see IoE as a replacement to the IoT is a fallacy – it's more of an upgrade. It's integrating ourselves into the IoT. Perhaps that makes it the Internet of Everyone?
Let's go deeper.

When (not if) wearables migrate from clothing to surface-biometric to even the bloodstream are we now part of the IoT? Human hybrids? If so, it's an avenue to explore.
Another option is for the ground beneath our feet to become smart.? Could we begin to leverage the
Earth's magnetic field
beyond the use of the simple compass? What if IoE in fact stands for Internet of the Environment? It seems the Internet of Things was just the start