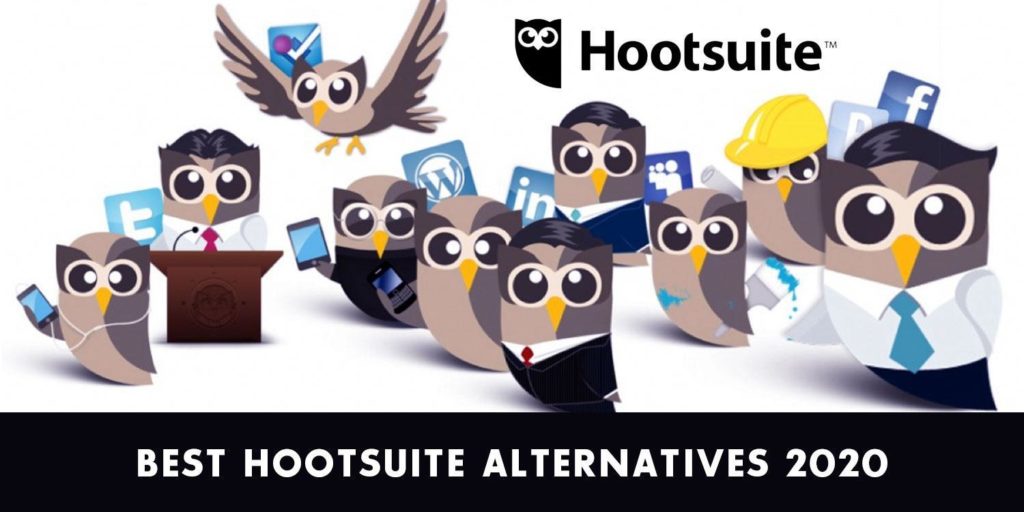 Let's Get To Know Some Best Hootsuite Alternatives In 2020
Digital marketing strategy is not complete without a social media presence in it. Our tech-savvy world is well-aware about the power of social media and it is an integral part of our daily lifestyle. It seems impossible to imagine life without social media sites and app development. We cannot rely on specifying what is more popular among Facebook, Instagram, or Twitter. Every platform is engaging the audience on a really high scale. However, it has often gotten for a person to manage different social media accounts and keep them updated on a regular basis.
No wonder, social media is very crucial as well as overwhelming to deal with. So, definitely, there is a requirement of a reliable social media management tool. We know the first name must be of Hootsuite in your mind, isn't it? At the same time, you must be worried about its heavy features and expensive paid plans. No worries, there are various Hootsuites alternatives available in the market to be used in 2020 as suggested by digital marketing experts.
Before we get into the alternatives, let's know Hootsuite more in detail. No doubt, this pioneer of social media management platforms is the most renowned one – The Hootsuite. Its all-rounder features enable it to be in the top-list. From managing social media handles to analyzing the overall performance is possible with the Hootsuite. Automated scheduling, analytics, major platforms support, easy to use in a single dashboard, are some of the main specifications of Hootsuite to enrich your experience as a social media enthusiast. If you are seeking its alternatives, read further listed ones –
Sendible

This social management tool is ideal to manage various accounts for distinct clients. Sendible offers an easy to use and a comprehensive dashboard that facilitates the user to keep track as well as to publish content without losing consistency. For the users who seek generation of leads via nurturing leads for official social media handles, then this tool is quite effective. Priority inbox is one of the impressive features of Sendible as this specification leads to more engagement by sorting out the priorities. Also, it is happening to get over 250 social media report templates that enable the user to create a report with the least efforts. With Sendible, the user can manage- Facebook, Instagram, LinkedIn, Google+, WordPress Blogs, Twitter, YouTube and so on. Digital marketers consider it as a top name in list of the alternatives of Hootsuite and its 30-day free trial option is certainly a main reason for it.

Buffer

Another name on the list of substitutes is Buffer, which is a smart tool with a virtual queue. How about stagger the posting time of your next Instagram post? Smart move, right? It is possible with the Buffer to add various articles, news, videos or photos for posting. This tool allows your posts to fetch maximum attention from the audience by posting it at the peak time. Also, the good news with this management tool is the browser extensions it offers for consistent scheduling. Users can get traffic as well as valuable insights about their audience preference with Buffer. From Facebook, LinkedIn, Pinterest, and Twitter and many more platforms can be managed with its assistance. All its paid plans offer the RSS feed integration that is a plus for the users looking for a smart social management tool. Before you get your app development done as a startup, give it a try.

OneUp

Another social management tool known as OneUp that lets users automatically recycle social media posts to keep those postings evergreen. It is a time and energy saver for the people who wish to post over Pinterest, Google My Business, Instagram, Facebook or LinkedIn profiles, in one go. It kind of gives a resurface to old posts to avoid them getting fade away from time to time. For the purpose of proper analytics, this is an amazing tool that lets any post get the best engagement with the UTM parameters. This tool is one of the most competitive alternatives of Hootsuite at the nominal initiating cost of $3 per month.

Viral Heat

Talking about the other social media management used to monitor, publish the content and analyze & engage the audience. That is called- Viral Heat. This SMM solution keeps track of all conversations over different platforms via smart streams. A user can make well-informed decisions about posts and popularity with its effective reviewing features. With Viral Heat, social efforts by any account holder of a social media account would not go in vain. Staying organized, scheduling content posts, references for maximum engagement, real-time interaction with the audience, and updated about new trends, are some of the renowned features of this tool that make it in the top alternatives of the Hootsuite. So, customizing and managing Google+, Facebook, YouTube, Instagram, Glassdoor, LinkedIn, FourSquare, Twitter is feasibly possible with Viral Heat. Pro tip- Try this management tool along with website development done by experts and see your business excelling.

Agora Pulse

For the cost-efficiency seekers, the Agora Pulse is the best alternative to Hootsuite. Do you know why is it all about hype other than its price? Requeue content feature that allows the sharing of a content numerous times to make it evergreen among the audience. Besides, those painless reports with the customize report option and various other innovative specifications make it a great social media software. The bulk upload and queue category also make it popular that makes the uploading of 100 posts possible in one go and categorize them according to the theme. Ignoring its neat interface that provides a sort out the dashboard to the user is not fair. After all, it is one of the major functions of any social media management software. Instagram, Facebook, YouTube, and LinkedIn can be managed with Agora Pulse.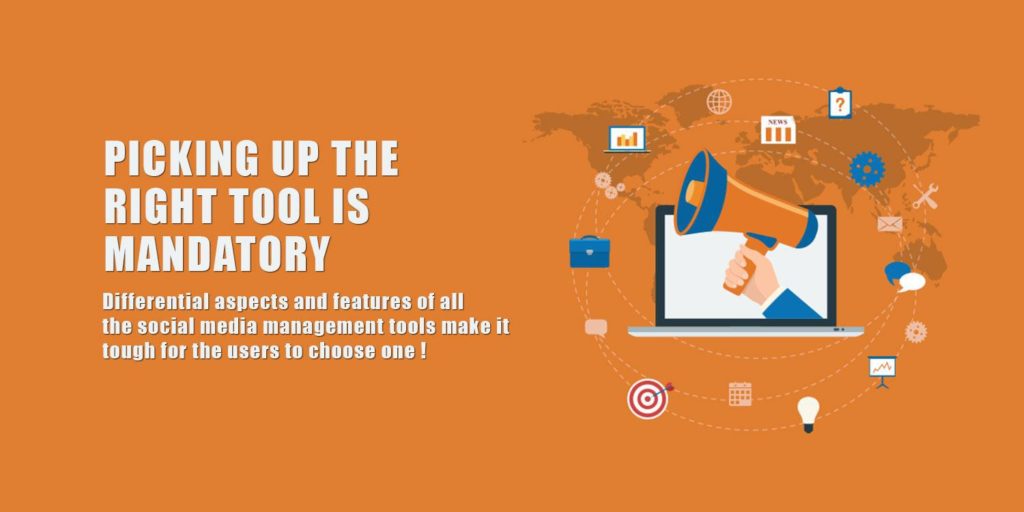 Picking Up the Right Tool Is Mandatory
Differential aspects and features of all the social media management tools make it tough for the users to choose one. So, one should ask them their main requirement before they start seeking options or even alternatives to the popular ones. For instance- Social scheduling or content creation, which is your main focus? Or, perhaps the budget is your main concern? Also, do you own a website or have done your app development so far or not? Whatever one gets as an answer can facilitate them towards better decision making in the same context.
Coming back to the topic, there are various good substitutes for the Hootsuite. We need to figure out the best one for our needs by keeping in mind all the features and specifications offered by that social media management tool. Make sure to be wise with whatever you go with. After all, social media is way more than just a leisure pastime in the duration.