Apple's IOS 11 Makes Siri A More Natural Woman… And Man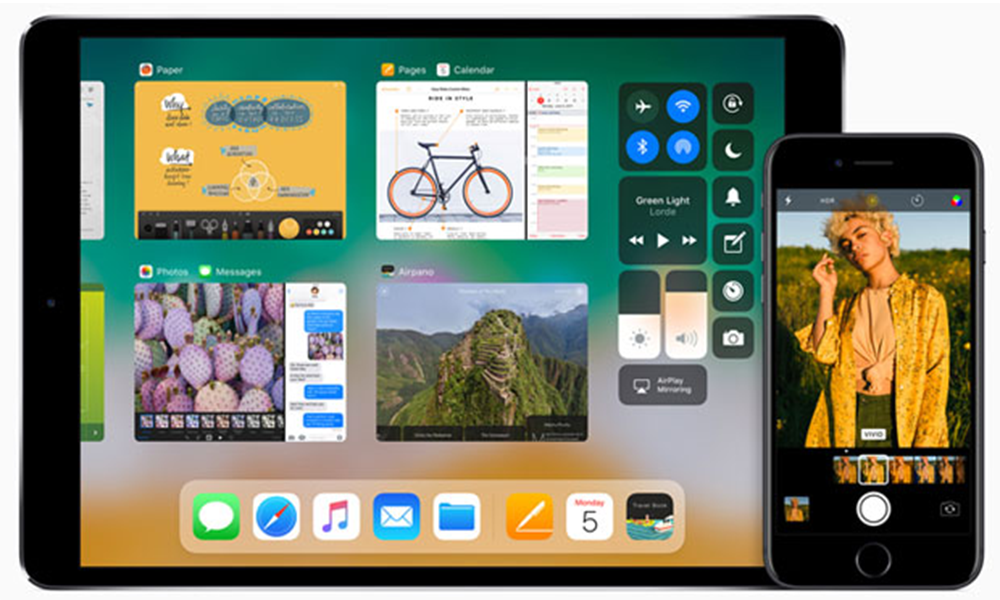 "With the new operating system, Apple has doubled down on many of the applications it has developed for iOS," said Ross Rubin, the principal analyst at
Reticle Research.
"Much of the enhancement of the OS has come via those core applications versus general new functionality," he told TechNewsWorld.
How Apple has improved Siri for the upcoming OS is an example of that.
With iOS 11, Apple has given Siri a voice that's more natural and expressive. What's more, a male voice has been added.
"I like how Apple is underscoring the idea of 'more natural,'" said Tuong Nguyen, an analyst with
Gartner.
"Conversational interfaces are arguably the most intuitive way to interact with machines," he told TechNewsWorld. "Apple's competitors certainly agree, given the efforts and emphasis they've put on it."
In addition, there's a translation function. You can tell Siri to ask, "What are the most popular dishes in your restaurant?" in Chinese, and it will ask the question in that language. Languages initially supported by Siri translate are English, Chinese, French, German, Italian and Spanish.
Siri's IQ also got a boost.
"Siri not only understands your voice, it understands the context," Apple Senior Vice President for Software Engineering Craig Federighi said at WWDC. "It understands your interests. It understands how you use your device, and this allows it to ultimately understand what you want next."
In iOS 11, Siri uses on-device learning to understand topics of interest to you so it can flag news items that might interest you, or make a calendar appointment based on reservation made on the Web.
The Apple Pay mobile payment system gets an expansion in iOS 11. It will be able to make person-to-person payments through the iMessage app.
"Apple Pay is the No. 1 contactless payment service on mobile devices, and by the end of the year, it'll be available in more than 50 percent of retailers in the U.S.," said Federighi.
The new iOS expands its use of NFC technology. Up to now, NFC use has been limited to Apple Pay. With iOS 11, it also will read tags, which can convey information about a product to a device, or provide authentication.
Adding that function helps the NFC market in a number of ways. For example, companies and developers working with tags no longer have to cobble together workarounds to accommodate iOS devices.
"There are a lot of examples of applications that have been successful in Europe and Asia. where the Android market share is much higher," explained Paula Hunter, executive director of the
NFC Forum.
With the next version of iOS, Apple will add some desired productivity features to the iPad. For example, it has a new customizable dock that can be pulled up at the bottom of the screen with a finger flick to give you quick access to your favorite apps.
"To someone trying to get real work done, I think some of the improvements to iPad iOS will be welcomed — in particular, the new dock," said Patrick Moorhead, principal analyst at Moor Insights and Strategy.
"The new dock puts a new spin on multitasking, moving iOS closer to macOS," he told TechNewsWorld.
On the other hand, for consumers who use their iPad Pros primarily for content consumption, the new features could make the devices seem a bit more complex than they're used to, Moorhead pointed out.
Other productivity enhancements include an improved app switcher for moving between active apps, and a new feature for managing files — not only locally and in iCloud, but on services like Box, Dropbox and OneDrive. Moving files, text and photos is easier, too, with a new drag-and-drop feature.
Apple Pencil is more deeply integrated into the iPad with iOS 11. Inline drawing is supported, and the Notes app can be accessed from the lock screen with a tap of the pencil.
Apple supports two new media formats in the new iOS: HEVC for video and HEIF for photos. Both formats offer good quality and smaller file sizes.
The company also improved its Memories app to identify photos in more ways — by anniversaries, for example, or sporting events or birthdays.
When the new iOS arrives next fall, developers need not worry about finding customers for their wares, Apple CEO Tim Cook told the audience at the WWDC keynote presentation on Monday.
"Eighty-six percent of our customers are running iOS 10 and taking advantage of its capabilities. This blows away other platforms that suffer from horrible fragmentation," he said.
"With iOS, developers can always target the latest capabilities and features of our latest operating system," added Cook, "and be confident that there's customers there for them.
" This information is published by John P. Mello Jr. – A News Network reporter"