Apple's Crackdown On Gambling Apps Has Wider Casualties
Developers who've been affected received a message from Apple saying it was removing gambling-related apps to "reduce fraudulent activity … and comply with government requests to address illegal online gambling activity." Here's the full message:

Some developers have expressed their frustration on social media as their non-gambling apps were removed by Apple under the new rules.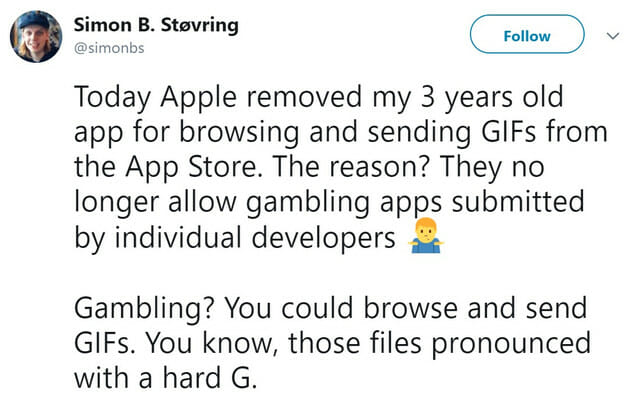 Speaking to the BBC, Stovring said: "Apple says these apps contain gambling but they don't reveal how they have detected this. It seems like an unfortunate but honest mistake."
Some of the apps have since been restored, but it's concerning how quickly Apple can decide to remove an app seemingly without reason.