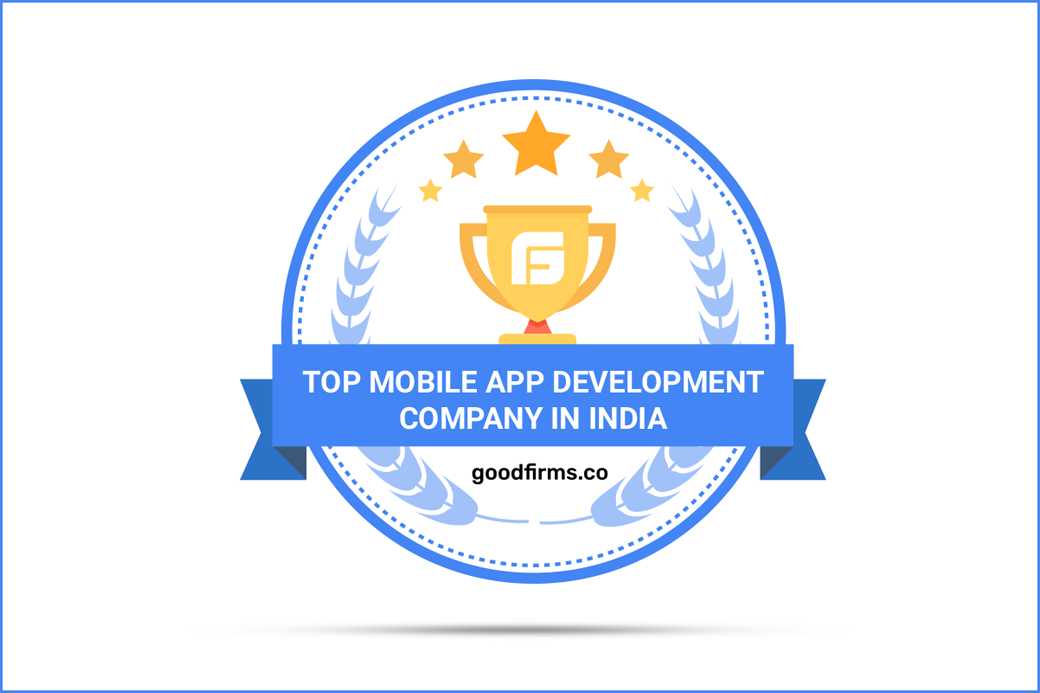 Developing effective solutions and providing the best services to satisfy clients' business needs would soon facilitate Vibhuti Technologies as one of the top mobile app service providers in India at GoodFirms.
Overview of the Company:
Established in 2012 and based in Mohali, Punjab, Vibhuti Technologies is a software development company offering a wide range of services to global clients. Since its inception, Vibhuti has served more than 7000 international clients by delivering them with 3000+ web solutions & 1000+ mobile apps and desktop services. In addition to this, Vibhuti Technologies holds a certified team of developers and designers who dedicatedly caters to clients' needs using their expertise and knowledge.
GoodFirms' Research Process:
GoodFirms is an evaluation and review platform that portrays the active and well-performing IT and software businesses. GoodFirms judges the service-providers listed with it to help service-seekers get their ideal partner by using its inclusive analysis process. Researchers' evaluation process is based on the three essential aspects, viz Quality, Ability, and Reliability.
Same way, the GoodFirms unit also judged Vibhuti Technologies and found that with its exceptional services and solutions in mobile app development, web development, and software development, the firm would soon get entitled as the company in the categories mentioned above.
The excerpt mentioned-below from the study done by the GoodFirms for Vibhuti Technologies proves the company's standard of work.
Developing Applications that Encapsulates Brilliance:
At Vibhuti Technology, the expert app developers' team offers bespoke applications to clients' business according to their necessities. Notwithstanding the size and measurements of clients' application idea, the specialist group enables clients by proffering them robust app solutions at a reasonable price. Furthermore, each client gets a devoted Quality Analyst, Project Manager, and 24×7 Technical Support to fulfill their demands and solve their business challenges.
Working with various sorts of applications advancements, boost the ability of the team to make innovative applications for Android and iOS for clients from different verticals. Thus, equipped with a group of most knowledgeable app developers, GoodFirms researchers believe that Vibhuti Technologies would soon get dubbed as one of the top mobile app development companies in India at GoodFirms.
Bespoke and Responsive Web Development Services:
At Vibhuti Technologies, the in-house web developers hold expertise in various technologies and frameworks such as Angular, Node, React.JS, PHP, Laravel, CodeIgnitor, Yii, Shopify, Magento, WooCommerce, Prestashop, and a few others.
The web developers craft feature-rich web applications for clients across the world. The group works with various databases and APIs and executes scaling and integration with other services. By merging technology stacks effectively, Vibhuti's expert developers devise solutions that streamline clients' business operations and deliver value to their users.
For eight years, the company has been involved in developing efficacious solutions for business people from varying industries. Thus, providing to the clients with custom-oriented web solutions would soon endow Vibhuti Technologies as one of the top web development companies in India amongst the listed ones at GoodFirms.
Custom Software Development Services:
The expert software engineers at Vibhuti maximize clients' ROI by catering to clients with custom-built, high impact, secure, scalable, and meaningful products. The team provides full-cycle custom software to propel clients' brands to new heights.
Over time, the software engineers have excelled in the art of building custom software development and consulting services in order to help brands pull off their next big projects stress-free. From discovery to design to construction- expert professionals drive success, enhance security, and minimize risk.
Moreover, while defining the software development lifecycle, the group understands the clients' needs to create user experiences that stun users. Thus, developing fastened and scalable applications that go perfectly with clients' monetization strategies would soon bequeath Vibhuti Technologies to lead globally as one of the top software development companies at GoodFirms.
About GoodFirms
Washington, D.C. based GoodFirms is a maverick B2B research and reviews company that helps in finding web development, mobile app development, and software development agencies rendering the best services to its customers. GoodFirms' extensive research process ranks the companies, boosts their online reputation, and helps service seekers pick the right technology partner that meets their business needs.
About the Author
Anna Stark is presently working as a Content Writer with GoodFirms – Washington D.C. based B2B Research Company, which bridges the gap between service seekers and service providers. Anna's current role allows her to shape every company's performance and critical attributes into words. She firmly believes in the magic of words and equips new strategies that work, always in with ideas, something new to carve, and something original to decorate the firm's identity.